24 Hour Locksmith Dallas TX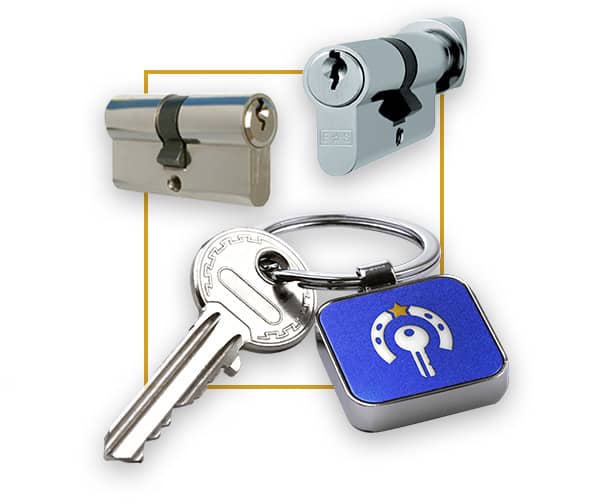 Fast response, Hassle free
Welcome to MB Auto Locksmith, definitely the best service provider. Call us now at 469-312-2820 and let us answer all of your concerns and problems ASAP.
We have been at service to Dallas-Fort Worth Metroplex for admirable dozen years now. Our specialty lies in providing prompt and professional Locksmith services such as emergency locksmith, car locksmith, security products, mobile locksmith, lockouts locksmith and many other commercial and residential locksmith services. Our organization and personnel are all licensed, insured and bonded for your convenience and to earn your trust. The real locksmith Dallas TX that is dedicated to providing clients with the best of the best service with pleasure. We've earned a reputation the hard way by being there for our customers every time, by being there with them in the shortest time possible and by being there for them by resolving their problems in the most professional manner. As a locksmith service business we rely on ever-expanding customer satisfaction, and we strive to meet your individual requirements.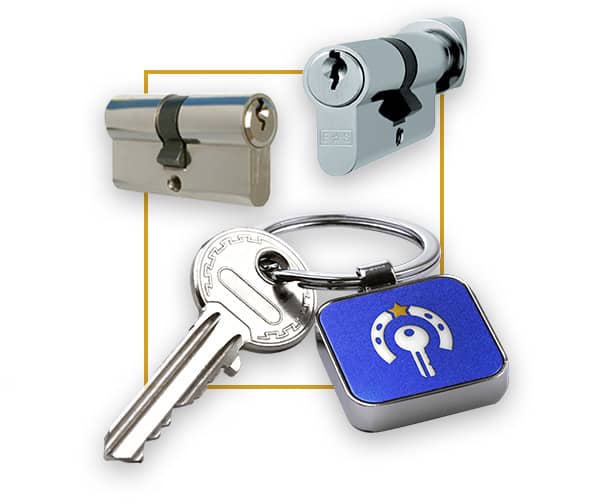 Veteran Locksmith Service Provider
Please feel free to take a more in-depth look but we at Locksmith Dallas guarantee you to take care of your locksmith needs if you call us right now. You can rest assured knowing that we are trusted professionals in our community, and if you are wondering who is the best 24-hour locksmith near me, please wonder no more. Let us be your solution to all of your lock troubles and issues. No need for a headache if we are there with you.
Have you ever been in the situation to have locked keys in your car? Have you ever been in front of your home or workplace, only to find out your key doesn't work? No worries and no panic, this is where we come into the place. From unlocking your home or office safely to locked keys in car troubles and rekeying if needed, to restart the locks. Dallas Locksmith is available around the clock every day in a week, and our certified professionals are ready to have you covered.
Security Locksmith Services in Dallas
Are you the property manager of a gated community that require new hardware or security? Once again we have you covered. The best locksmith in Dallas, Texas, 75225, 75229 and the best locksmith in 75248, has the excellent choice of locks, safe and security equipment to suit all your needs. With secure and trustworthy reputation we consist of the impeccable integrity of our first rate professionalism all for your comfort.
When you call us at MB Auto Locksmith, a friendly greeting is what you'll hear. After our customer's relation personnel gets your position, they will dispatch the locksmith staff immediately. Within minutes, we are on your declared location ready to get the job done.
MB Auto Locksmith is a trustworthy choice and all around locksmith service provider. We serve all types of residential, commercial, industrial and automotive locksmith issues. We have specialty in every locksmith branch and we can help anyone in need of locksmith services.
When you need to trust someone to handle the security of your home or office it is quite a difficult task. There are too many questions that beg to be answered and too much guessing. But instead of all of that uncertainty that could give headaches why not turn to a trusted experts, the genuine people you can count on?
Once you make that call, you will be a witness to promptness of our response team. Locksmith Dallas service began over twelve years ago and so far we haven't left a client stranded. Our perfect score is a result of dedication and constant professional improvement that warrants our clientele they will never be left aside unfinished job. Please feel free to be a witness to our staggering competent work as well.
Our service has grown exceedingly well in over a decade now. We have a fleet of vehicles to maintain response times, we can provide security equipment, and we can arrive to any where needed to conduct lock and keys business. Please invite us and see what we have to offer.