About UTS Locksmith Dallas
At UTS Locksmith Dallas of Texas, we understand that looking for the right locksmith in Dallas is not always easy. The smallest of locksmith issues could become a major inconvenience, but our technicians strive to solve these problems for you rapidly. When you find yourself locked out of your home or vehicle, please don't panic as there is no reason to. It's settling to know that lock issues will happen to everyone eventually, and it could turn into a horrible delay or trouble, but it doesn't have to. It doesn't have to because UTS Locksmith Dallas is available around the clock and our technicians are ready to come by and help anytime you need a truly professional locksmith service. As a licensed and insurance with fulfilled requirements service provider, you can rely on us to do an excellent work.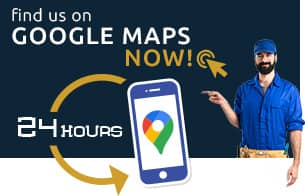 Your Reliable Locksmith in Dallas
We, at UTS Dallas Locksmith, are dedicated to offering fast, reliable assistance to your home or work, as well as car locksmith and emergency locksmith needs. We have been serving the Dallas-Fort Worth communities for over a decade now, and we always make sure that our residents are always satisfied and treated properly. UTS Locksmith Dallas serves Dallas residents and businesses with love and care in all of 75228, 75227 or 75243 etc. Each customer is treated equally and with the utmost respect while we work hard to provide the best locksmith services back to our community.
Our Dallas Community
Our clients get to know us and usually keep in touch with us, which is their way to show us loyalty. The loyalty that builds up our confidence and pushes us to provide absolutely the best locksmith services in Dallas. Since the establishment of our service, UTS Locksmith Dallas has received an incredibly great response from the community. Over the years, our services and service areas have continually expanded and no matter what we will be ready. Our service possesses the great brand name for honesty, and we provide professional work at a cheap locksmith price.